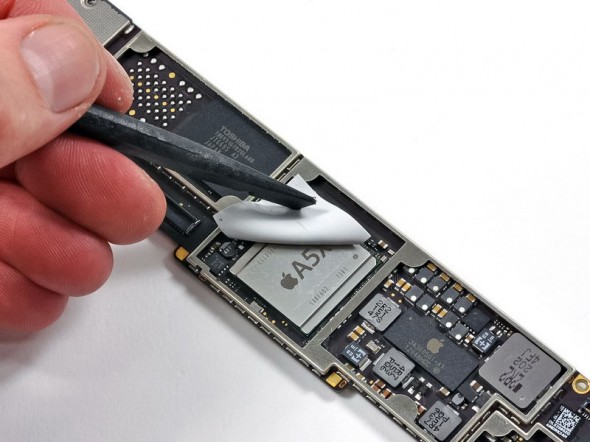 The guys at iFixit are really committed to what they do, and what they do is dissect all your favorite gadgets piece by piece and document every step of the way. Well, the 3rd generation iPad may not be out yet but the iFixit crew managed to grab one from a store in Australia and promptly brought it in for surgery.
First task was to separate the new stunning retina display from the rest of the iPad's body and here we get the first revelation. The screen is probably made by Samsung rather than LG as it was initially rumored.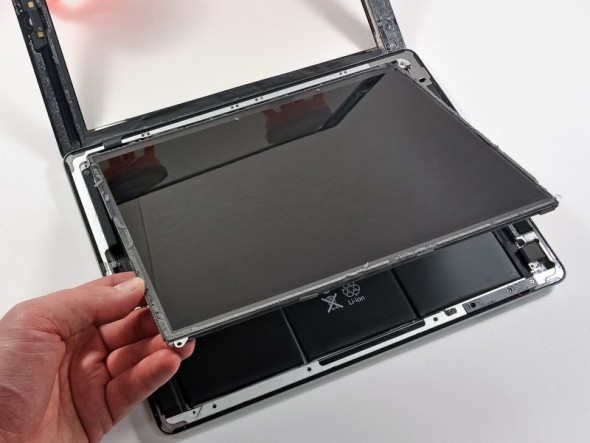 The model number on the back of the LCD is LTN097QL01-A02, following a similar naming scheme to other Samsung LCDs, e.g. the 9.7-inch 1024×768 LTN097XL01-A01.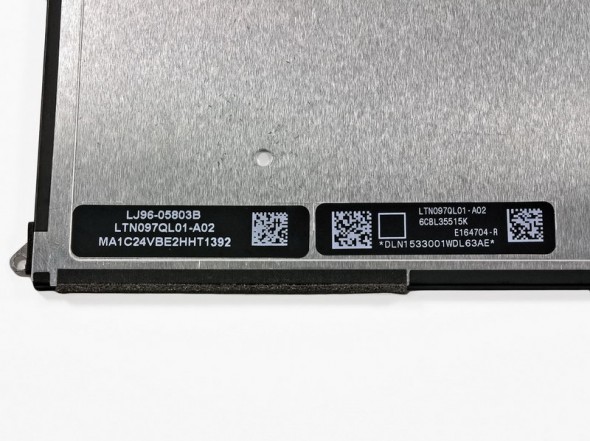 Besides the screen's maker, not too many surprises inside the new iPad. There's a new Broadcom BCM4330 chip providing 802.11a/b/g/n Wi-Fi and Bluetooth 4.0 connectivity that also features an FM transceiver. A Qualcomm MDM9600 brings 3G and 4G connectivity to 4G enabled iPad's. We've also caught a glimpse of the new A5X chip with 1GHz dual-core CPU and a quad-core PowerVR SGX MP4+ GPU.
You can also see the new immense 43Whr 11,560mAh battery, made up of three 14.6Whr cells, that will be powering the beautiful 9.7-inch 2048×1536 resolution display.
Apple will open its stores at 8AM Friday morning for the 3rd generation iPad launch, while pre-orderers should keep an eye out for the delivery truck.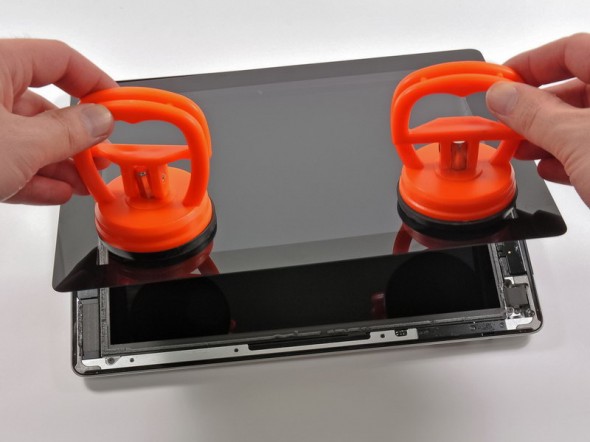 [iFixit]