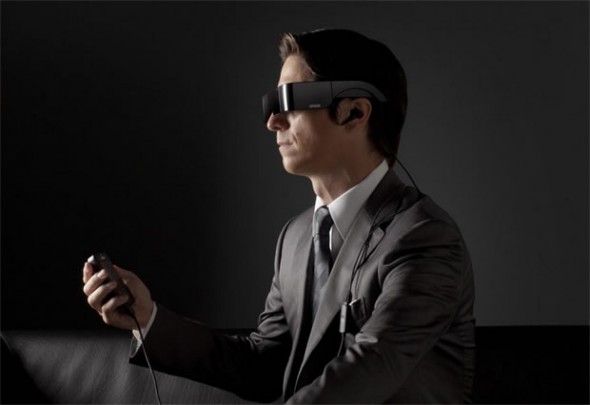 We have to hand it to EPSON for originality. The company has just announced that it's shipping the world's first see-through wearable display (a.k.a. glasses with built-in displays) running Android. The EPSON Moverio BT-100 is a relatively bulky set of glasses (that are however much smaller than other head-mounted displays we've seen, like the Sony HMZ-T1) with twin 0.52-inch qHD (960×540) resolution LCD displays, a pair of earphones and a separate hand controller connected to the glasses with a wire.
The hand controller features a touchpad in order to control the on-screen cursor, a directional-pad and a standard set of Android buttons. There is also a 2D/3D mode toggle. The glasses can obviously do 3D and, similar to other 3D goggles, the effect is better than let's say 3D TVs since each eye is seeing a completely different image, eliminating cross-talk.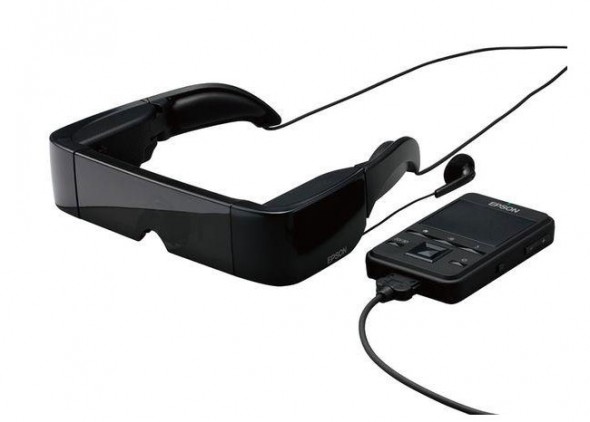 EPSON claims that the image seen with the Moverio BT-100 is the equivalent to watching an 80-inch screen from 16-feet away. The device has integrated Wi-Fi connectivity, a microSD card slot and 1GB of internal storage. The integrated rechargeable battery is good for around six hours of use.
The headset is running the now-ancient Android 2.2 but promises to make it up with support for a variety of 3D video file formats and Dolby Mobile audio. The set also has Adobe Flash support and users can stream online video from sites like YouTube.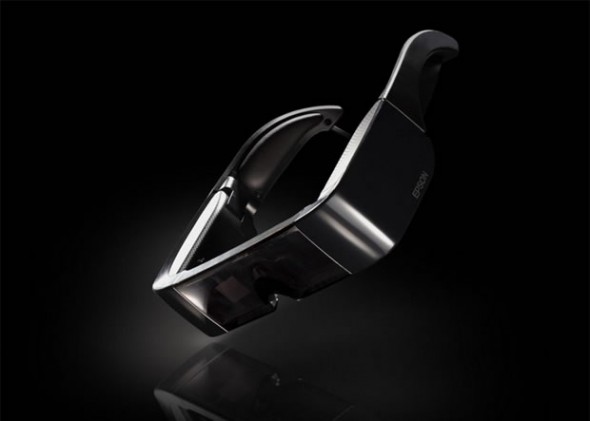 The coolest aspect of the glasses is the ability to remove the front opaque lenses so that you can see the real world through the displays. This would be great, and very stomach-turning, for augmented reality applications, or for controlling an AR Drone quadrocopter like in the video below.
The Moverio BT-100 is shipping now in the States for $699.99. Now imagine some bird flicking action, playing Angry Birds while looking at the wall in front you, cool huh.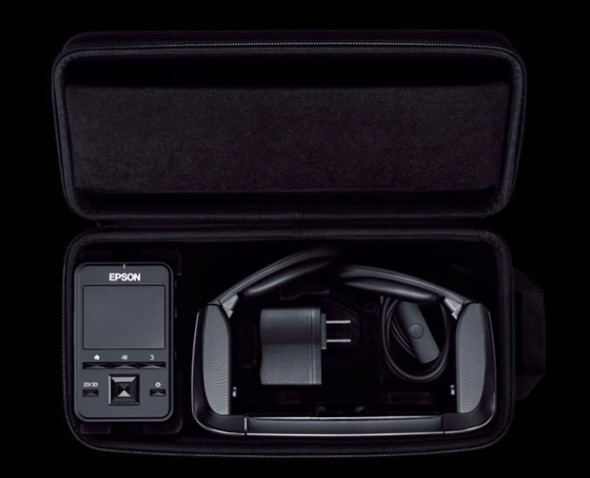 Intro video
EPSON Moverio BT-100 controlling an AR Drone