January 8, 2012 at 6:31 pm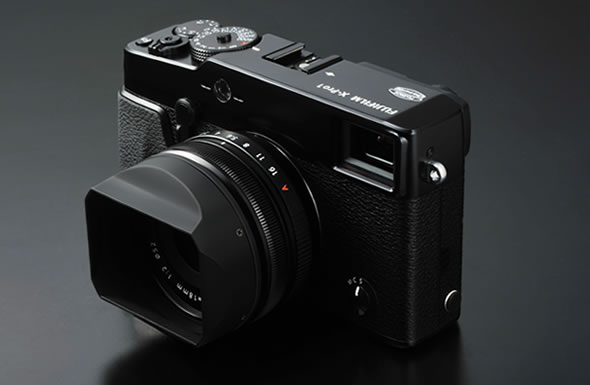 Digital mirrorless interchangeable lens cameras (MILCs) have gone a long way since Panasonic released the first Micro Four Thirds camera over 3 years ago. During this time, we've seen practically all major camera manufacturers (except Canon) entering the space that was once the privilege of multi-thousand dollar Leica Rangefinders. Fujifilm showed us what they can do with a high-end compact camera in their excellent fixed-lens FinePix X100 shooter last year. Now, Fujifilm plans to release a new X-series MILC system led by their X-Pro1 camera.
Despite coming late to the party, Fujifilm intends to enter with a bang. The X-Pro1 has Leica-like controls with individual shutter speed and exposure compensation dials, while each lens has a manual aperture ring. Fujifilm has also improved on the X100's hybrid electronic/optical viewfinder, and the second generation has found its way in the X-Pro1.
In our comparison below we have pitted the Fujifilm X-Pro1 against the best of the competition, the Panasonic GX1, the Sony NEX-7 and the Olympus E-P3. All four share the same rangefinder-style body, though not all come with a built-in viewfinder. It's interesting to note that the X-Pro1 includes a number of technologies which are unique, including the new X-Trans CMOS sensor and hybrid viewfinder.
continue reading