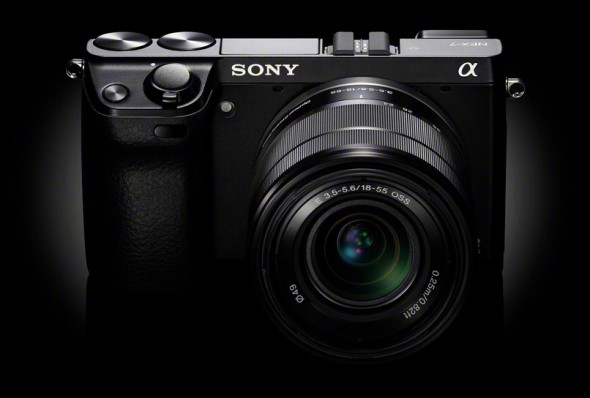 We had reported about a month ago that Sony postponed the release of its NEX-7 high-end compact mirrorless camera as a result of the devastating flooding in Thailand. Production of the Alpha A65 together with some lens kits was also affected. Sony operates three plants in the country and has now moved production of the NEX and DSLT cameras from its affected Ayutthaya facility to a plant in Chonburi.
A spokesman from Sony USA has confirmed that production of the NEX-7 and the Alpha A65 has now resumed. The Sony NEX-7 was scheduled to be released this month, before it was postponed indefinitely. We are not sure yet when the official release will happen, but we hope that the high-end compact will arrive before the holidays. Note that the Sony Alpha A65 has already appeared at retailers but with limited availability.
The NEX-7 shares the same 24.3-megapixel APS-C sensor and the incredible 2359k dot OLED electronic viewfinder with Sony's larger DSLT duo, the A77 and A65. You might want to check out our initial hands-on with the A65, for our impressions on the sensor and the OLED EVF.

[via
Dpreview
]