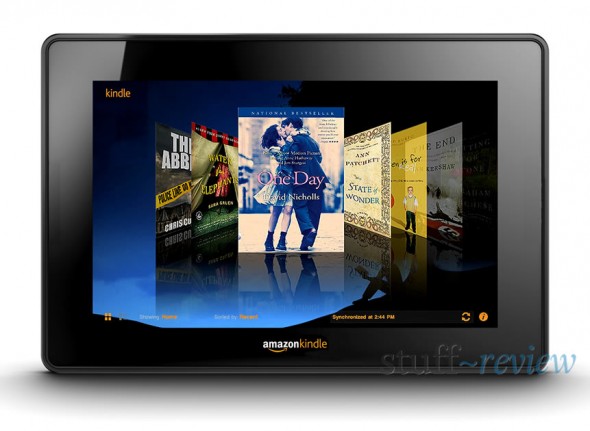 We first reported on an upcoming Android tablet from Amazon a few weeks ago, to be announced and released this fall. Well, Amazon has been sending out invites for a media event this Wednesday, 28th; definitely a ripe time to announce their rumored 7-inch tablet (see our mockup above).
Obviously, a new Android tablet is not big news nowadays. The big news, would come in terms of pricing, with the Kindle Tablet — or Kindle Fire as reported by TechCrunch — selling for around $250 in order to undercut the competition; while putting it in direct line of fire to the B&N Nook Color.
The Kindle Fire is expected to run a very customized version of Android and, of course, take advantage of Amazon's own app store and media distribution services. A reminder that, B&N is also rumored to be preparing a Nook Color "2" refresh, while, we are waiting on Google to release their unifying Android 4.0 'Ice Cream Sandwich' OS. Exciting, hah.