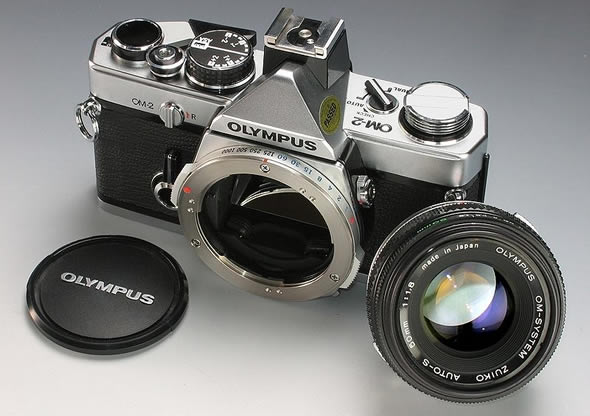 We finally had a name for Olympus's latest compact interchangeable lens camera this week. The Olympus OM-D was confirmed after the Japanese camera maker registered the trademark with the United States Patent and Trademark Office. Olympus has also began an 'Om My Goodness' teaser campaign. However, we are still mostly in the dark as to what we can expect from the new OM-series digital camera.
A Japanese website, Digicame-info, is now claiming to have received reliable information on some specs for the Olympus OM-D. The camera will be a mirrorless Micro Four Thirds (MFT) system camera with key differentiating factors to Olympus's PEN MFT cameras being the built-in EVF and weather sealed body:

It will be a Micro Four Thirds camera
16.05-megapixel sensor
Built-in 1,440K dot electronic viewfinder
New in-body stabilization and auto-focus systems
Water and dust sealed magnesium body
121mm thickness and 425g weight
To come in black and white with a late March release date
The website gives us one more piece of information, that it will look like past OM-series models, though we could have guessed that one already, right?
If the rumors are to be believed the Olympus OM-D will be a step above the recently released Panasonic GX1 MFT camera. Micro Four Thirds fans have been clamoring for a pro-level rangefinder-style camera with built-in viewfinder and weather sealed body, plus Olympus offers in-body stabilization.
Hopefully we'll have more info before any announcement at the CP+ 2012 Camera & Photo Imaging Show in Yokohama, Japan on February 9-12.
[
Digicame-info
, Olympus OM-2 image courtesy of
Wikipedia
]