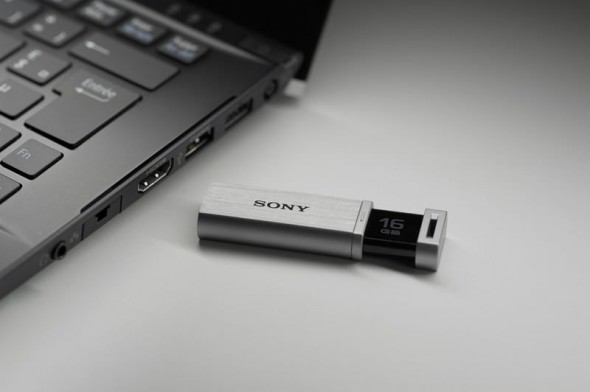 We've got to give it Sony, as it really knows about style. The company's latest line of flash drives has just been announced and besides their good looks you'll find a speedy USB 3.0 device inside. The Micro Vault MACH USB 3.0 flash drive comes in 8GB, 16GB, 32GB, and 64GB varieties and claim read speeds of 60MB/s for the 8GB and 120MB/s for the rest of the line. Write speeds can shoot up to 90MB/s, busting what most USB 2.0 drives can achieve.

The exterior of the Micro Vault MACH is made of aluminium and the USB connector is retractable. An LED access light makes sure us humans don't overstep our authority over the machines. The drives will be available in the coming days, though we are sure it will cost a pretty penny more than the average USB flash drive — no official pricing yet. At least Sony has included a five-year warranty to sweeten the deal. Sony also makes available a number of downloadable utilities that will help you recover accidentally deleted data from the drive.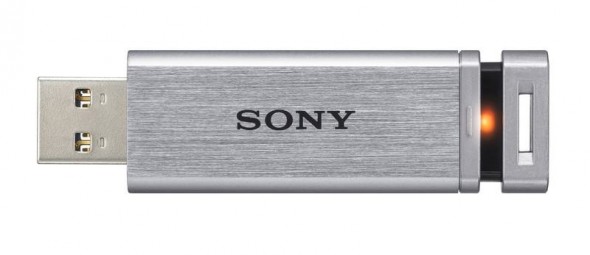 Of course only those with a USB 3.0 enabled machine can enjoy the advantages of speedy transfers and that leaves all Mac users out.