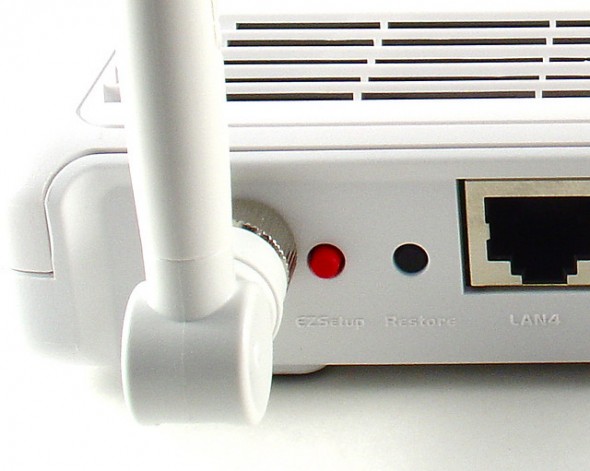 My scenario, I have my MacBook Air connected to a wireless network and I want to give the password to a friend to connect. Now I can go over to my Wi-Fi router and look under its casing where I have the password written on a post-it, but there must be a smarter way around this that would save me the trip. Obviously, there could be tons of reasons why you wound need access to the Wi-Fi key, e.g. you've misplaced or forgotten it. The easy instructions below would work on any MacOS X computer that can already connect to the wireless network in question.
MacOS stores passwords in what is called the Keychain. Bear in mind that the Keychain holds a lot more than Wi-Fi passwords, like passwords for websites and FTP servers, networks passwords and certificates.
So here is what you do on your Mac: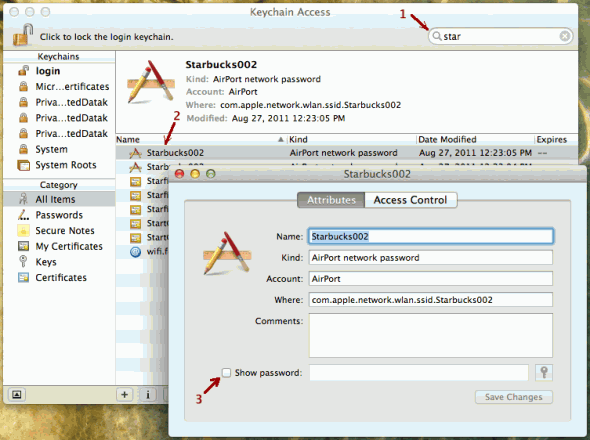 Go to Applications > Utilities > Keychain Access, or press

command

+

space

to open Spotlight and start typing 'Keychain Access' and then open it

In Keychain Access (image above), start typing the SSID (the wireless network name) in the search box at the top right
Once you see the wireless network in question coming up in the list below double-click on it
Now click on the box next to 'Show password'
You will be asked for your computer/admin password, type it and hit return
That's it, the Wi-Fi password should now appear in the box next to 'Show password'.
[Router image courtesy of
mightyohm
]