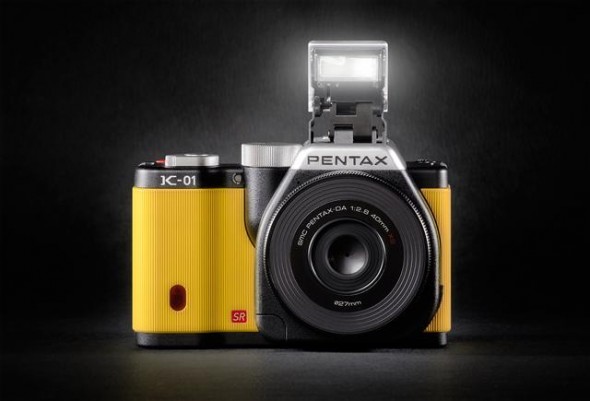 We were the first to report that today was going to be a Pentax day. The camera maker, has just announced a the K-01 (pronounced kay- zero-one), a mirrorless APS-C camera that features a standard Pentax K-mount.
Together with the camera, Pentax has also cheered on the accomplishment of creating the world's thinnest interchangeable lens, the 9.2mm (0.36 inch) thick DA 40mm f/2.8 XS lens. While we've seen a number of small pancakes in the past, particularly for MILC systems with smaller sensors, like Micro Four Thirds, this is truly tiny compared to other APS-C lenses. Pentax is no stranger to thin lenses, as it already has a 15mm thick 40mm f/2.8 Limited pancake lens.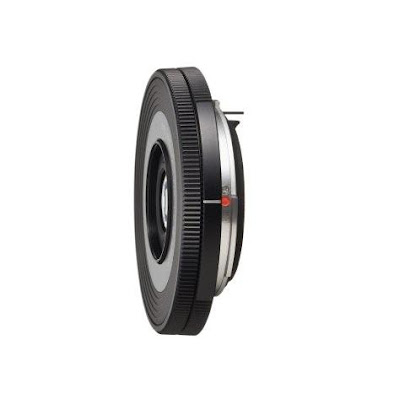 As we had reported, the Pentax K-01 has been designed together with Sydney-born industrial designer Marc Newson. It features an aluminium frame, a 16.28-megapixel APS-C sensor that's equipped with a sensor shift shake reduction system. On the back you'll find a 3-inch 920k dot LCD display, while at the top of the camera you'll find a, new for Pentax bodies, video recording button. The K-01 has a stereo mic and can capture videos at 1080p with 30, 25 and 24fps.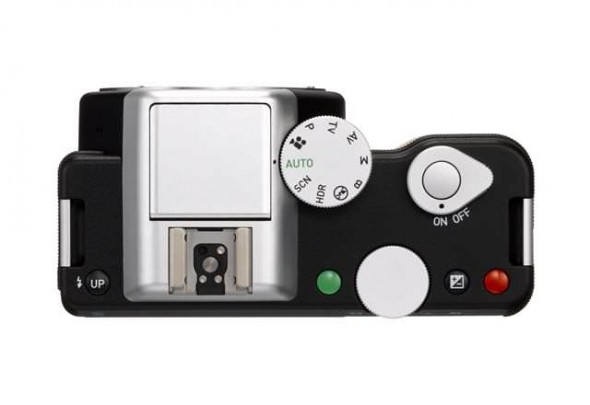 The camera has contrast detection AF, shutter speeds of 1/4000 to 30sec and an ISO range of 100 to 25,600 . The mount is a Pentax KAF2 and it's compatible with KAF3, KAF2, KAF and KA mount lenses. Now take you measuring tape out, the K-01 takes exactly 121 x 79 x 59mm of space and weighs 560g with its battery and SD card.
It will be offered in black, silver and bright yellow and can be had for $750 (£630) body-only or $900 (£680) as a kit with the new XS 40mm lens or a 18-55mm zoom — the kit is already up for pre-order at Amazon. The XS lens is offered as standalone for $250. The camera is said to ship by end of March 2012.
Though we can't say that we are in love with the design, pricing is quite reasonable for a compact APS-C camera. The new Fujifilm X-Pro1 has just been priced at $1,700, body-only, while the Sony NEX-5N sells for around $700 as a kit. As we've said previously, the major selling point here is the ability to use the huge selection of great Pentax K-mount lenses. For anyone invested already in the system and looking for a more compact option than the already small K-5, this would be a no-brainer.
Key features of the Pentax K-01 include:
Durable machined aluminum frame under a stylish black, white, or yellow exterior.
PENTAX mirrorless body design is compatible with 25+ million PENTAX K-mount lenses spanning decades.
Large 16 megapixel APS-C sized CMOS image sensor with low noise image capture and multiple aspect ratios.
Bright, high resolution 3 inch LCD with 920,000 dots.
Full HD 1080p video capture at 30 FPS with h.264 compression (60 FPS at 720p) features outstanding video capture flexibility.
Sensor-shift PENTAX Shake and Dust Reduction system is compatible with every mounted PENTAX lens.
Fast 6 FPS burst mode is ideal for fast-action photography.
Flexible ISO range of 100-25600 ensures gorgeous noise-free imaging in any lighting condition.
Focus peaking mode provides fast and accurate manual focusing for critical focus applications.
Video interview with designer Marc Newson:
[
Pentax K-01 official page
]