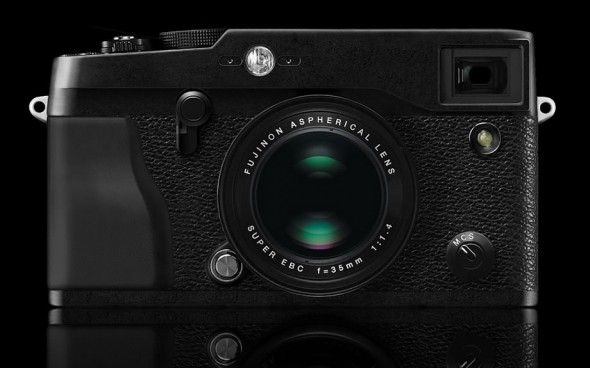 Undoubtedly Fujifilm has created quite a stir in the digital camera world with its retro looking X-series cameras putting image quality and full manual controls as priorities. The Fujifilm X100 was one of our favorite pieces of tech for 2011, and the company recently announced the X-Pro1 interchangeable camera, improving on already amazing X100.
You can find more information on the X-Pro1 in our initial coverage here, check-out over forty minutes of hands-on videos and have a look at a comparison against other high-end mirrorless interchangeable lens cameras (MILCs).

What wasn't clear until now was actual pricing.
Well we now have it, and if you want that all-black retro beauty to be yours, it will cost you dearly. The Fujifilm X-Pro1 body is now up for pre-order from Amazon for $1,699.95. Amazon also has all three lenses up for sale; both the 18mm F2.0 and 35mm F1.4 go for $599.95 and the 60mm F2.4 macro lens for $649.95.
If your mind is set on having the X-Pro1 we would advise you to put your order in early. When the X100 was released it was practically impossible to find one in stock for months. Now if you are willing to settle for something a bit more economical, you might want to hold off until next week as a number of companies are set to release their own high-end MILCs.
Olympus is set to announce the OM-D, Pentax may show off the K-01 in the next couple of days (as we've personally found out) while we're still waiting to see what Panasonic has in store for us for the CP+ camera show in Yokohama.
[
Amazon
]