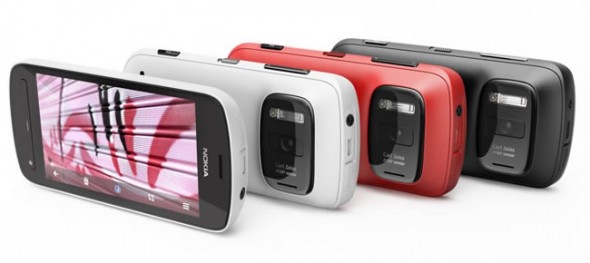 One of the most exciting devices presented at this year's MWC in Barcelona was the Nokia 808 PureView. The Symbian Belle smartphone turned heads with it's 41-megapixel camera. As we've explained in our initial coverage the PureView technology entails both a larger sensor (1/1.2-inch against the typical 1/3.2-inch found in most phones), Carl Zeiss optics and, most importantly, the ability to oversample pixels by combining seven pixels into one, resulting in a sharper and cleaner image.

Now you won't be surprised to learn that similar to other Symbian OS devices, the 808 PureView won't be heading to the US or Canada. In the smartphone's specs it's stated that the Nokia 808 will be available globally excluding North America. This was pretty much expected as Nokia had already stated that is was going purely with Windows Phone devices in the US.
Thankfully, camera-phone loving Americans and Windows Phone fans won't be left without their PureView. Nokia VP Jo Harlow confirmed that PureView will be coming to future Windows Phone devices soon. However she did not offer any additional specifics on devices or timing. PureView in a polycarbonate body, that really would be tasty.
[Aamulehti (Finnish)]