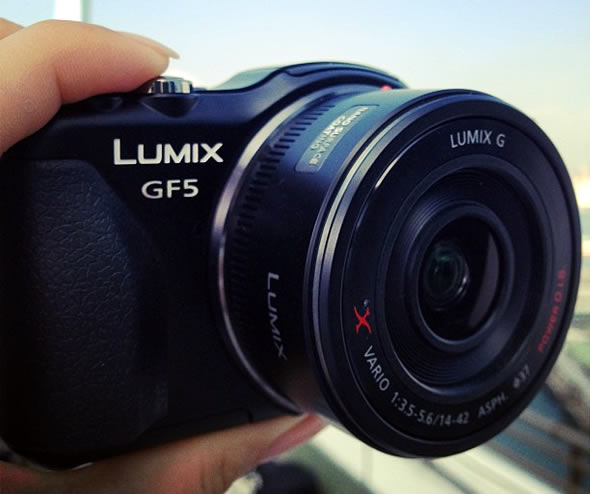 An image of a new model in Panasonic's entry-level GF series of Micro Four Thirds (MFT) mirrorless cameras has just emerged. Skipping number four, which is an unlucky number in Asia, the Panasonic GF5 looks very much like its predecessor the GF3, but with a more substantial rubber grip. In the image you can see it together with the Lumix G X VARIO PZ 14-42mm collapsible zoom lens.

With Panasonic having released the enthusiast-level rangefinder-style GX1, the GF series has become the company's most compact and basic interchangeable lens camera series. Rumored specs include a 12-megapixel sensor with improved signal-to-noise, comparable to the Panasonic G3, with maximum ISO of 12,800. There's also a new super-fast contrast autofocus of 0.09 seconds, and a new 920k dot touch-screen LCD with updated touch interface.
There have also been rumors of a new Panasonic G5, taking the reigns as the entry-level DSLR-style MFT camera from the G3.
We know that this is a bit of a snooze but at least we can stay entertained while we're waiting on the new GH3 with some amazing video capabilities.
[
43rumors
]