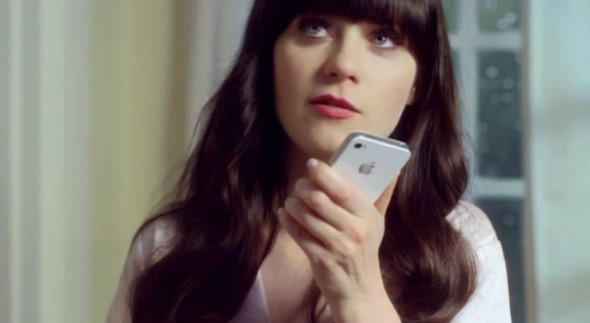 Apple marketing campaigns have included dancing figures and loads of product shots with catchy tunes in the background, but have been light on celebrity clout. Well the two latest Siri ads that have just aired have certainly upped the ante, featuring Zooey Deschanel and Samuel L. Jackson.
Good fits for Apple? We think so. The two Hollywood stars are seen having intimate conversations with their iPhone 4S and the phone's Siri digital assistant in their own unique relaxed coolness.

We do fear for the moment however that we would think of asking our phone if it's raining first before looking outside the window.