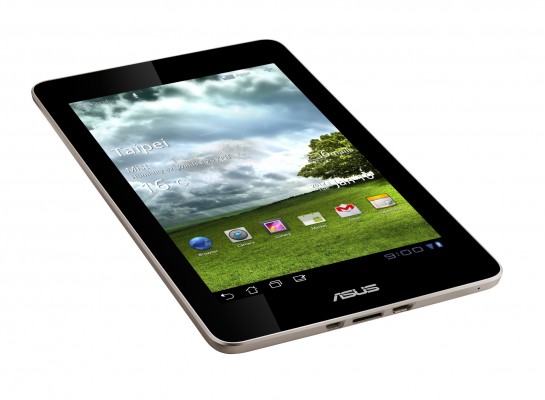 We've been hearing about a Google Nexus tablet since the beginning of the year, with ASUS apparently being the manufacturer of the economical 7-inch slab that could be appropriately named, Nexus 7.
Well we now apparently have confirmation of the partnership between ASUS and Google from the mouth of a representative of the former at Computex in Taipei. The Nexus 7 tablet is expected to be ready for shipment by the end of June, happily coinciding with Google I/O running June 27-29 in San Fransisco, and the perfect platform to announce the next version of Android.
This will be the first tablet to carry the Nexus name, following the Nexus One, Nexus S and Galaxy Nexus smartphones, and you can be sure it will be carrying a stock version of Android. In fact it's been rumored to become the carrier of the next big version of Android 4.1 Jelly Bean (you can read more here about Android's naming convention).

Similar to the ASUS ME370T 7-inch tablet that was presented at CES this year, the Nexus 7 will be running on Nvidia's Tegra 3 quad-core SoC. The important piece of information here is that the device is expect to retail for around $150 to $250, putting it against other budget 3rd-party Android tablets like the Kindle Fire and the Nook Tablet.
Finally, an entry on a benchmark site points to a resolution of 1200×768 for a Google Nexus 7 device with a code name 'Grouper' running Android 4.1.