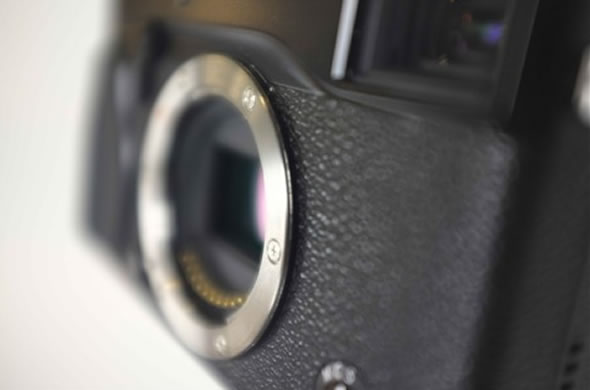 We're expecting Fujifilm to announce their new X-series mirrorless interchangeable lens camera (MILC) soon with the first hands-on glimpse coming at CES 2012 next week. The camera, which is rumored to be named LX10 or X1 or X-Pro1, has been leaked in pictures before but this latest leak shows it in its full assembled glory together with the new Fujifilm proprietary mount.
This latest leak seems to be the real thing, just compare the different features of the camera from this older picture leaked from the assembly line in November: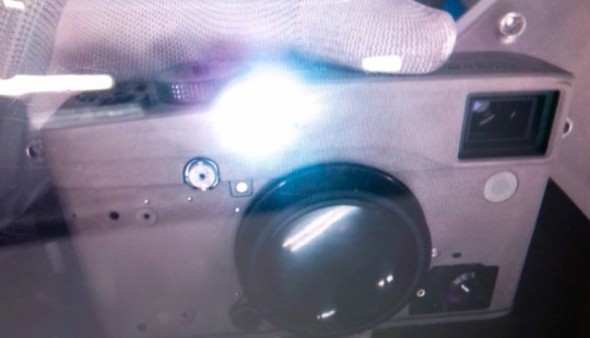 We don't know much about specs yet, though it's been rumored that on launch there will be a 35mm f1.4 and 18mm f2 pancake prime lenses and a zoom lens. The camera is expected to be released in February 2012, though if it's as popular as the X100, expect huge delays before being able to get your hands on one.
One can expect the camera to sport an APS-C sized sensor, but it's uncertain whether it will be the same one found in the excellent X100 or a new sensor, perhaps with Fujifilm's much discussed organic CMOS sensor technology.
Below is an old mockup based on initial leaked images of the LX10 or X1 or X-Pro1, which seems pretty close to the real thing: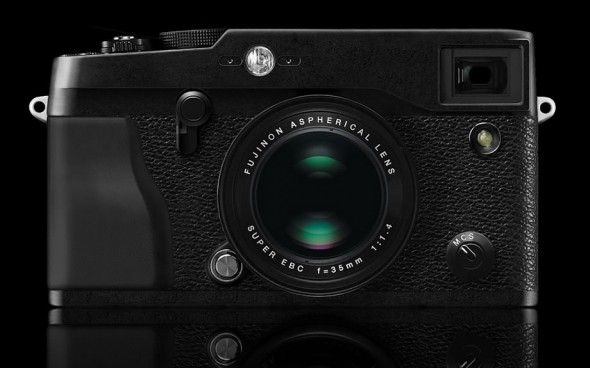 Fujifilm has remained true to the same retro design we've seen in the X10 and the X100. What we really fell in love with however, was with the quality of the images taken with the Fujifilm X100, and we've named it one of our favorite gadgets for 2012. If this latest LX10 camera shares the same image quality as the X100, then it will quickly go to the top of our buy list.
Here are some more pictures from the previous leak back in November.
UPDATE: We may finally have some leaked specs of the X-Pro1 / LX10 here.
[via
Omuser
(Chinese) — original images have now been removed]