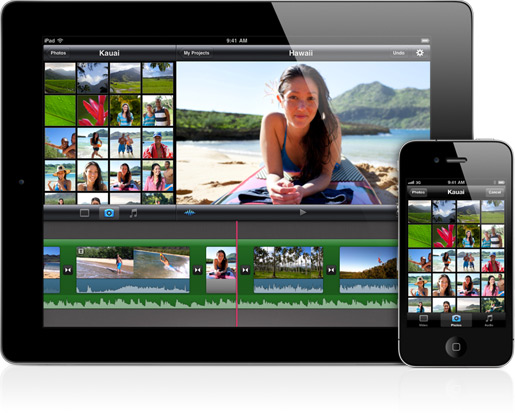 As we are coming closer to a potential launch of the iPad 3, there's increasing speculation on the potential specs of Apple's next tablet. One of longest standing rumors is that the iPad 3 will have a "retina" display with a resolution of 2048×1536 — that is double the 1024×768 resolution of the iPad 2 on each axis or four times the number of pixels.
Well, some developers have dissected the files contained within iBooks 2 and iTunes U that were released yesterday, and found a number of graphics files appended as 'iPad@2x'. One of these images is the bookmark graphic and as then name suggests it's double the size of the graphic for the normal iPad.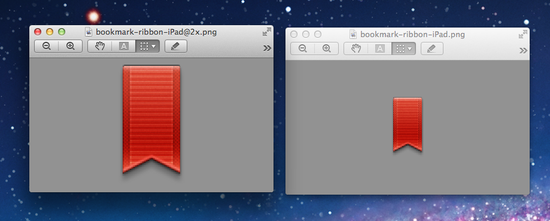 Thia isn't the first time that such images emerge, earlier versions of iBooks also included @2x graphics. But with a potential iPad 3 announcement nearing, this could serve as some confirmation that we could see a 2048×1536 display on the iPad 3. With this resolution a 9.7-inch iPad would have a 260 DPI pixel density.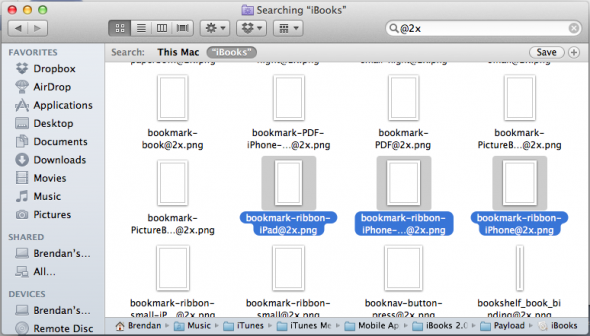 [Bookmark graphic from
@SonnyDickson
,
9to5mac
]