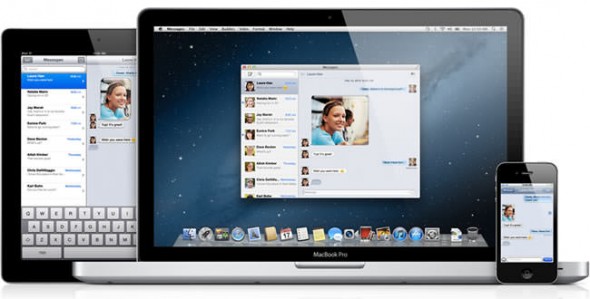 Although Apple's recently demoed OS X Mountain Lion may not be such a huge upgrade from OS X Lion, the same way Windows 8 will be over Windows 7, yet the new operating system for Macs does come with a set of minimum hardware requirements.
Apparently some Mac models, that can run OS X 10.7 Lion, could be out of luck when it comes to upgrading to the latest OS X 10.8 on public launch this summer. The compatibility list below was compiled by a developer and is based on the Developer Preview of Mountain Lion, so by the time the new OS hits gold state and is released to the masses, more models may be added. This is not an official Apple list.

The following models are confirmed to by OK, according to the developer, for a Mountain Lion upgrade as of now:
iMac (mid 2007 or later)
MacBook (13-inch Aluminum, 2008), (13-inch, Early 2009 or later)
MacBook Pro (13-inch, Mid-2009 or later), (15-inch, 2.4/2.2 GHz), (17-inch, Late 2007 or later)
MacBook Air (Late 2008 or later)
Mac Mini (Early 2009 or later)
Mac Pro (Early 2008 or later)
Xserve (Early 2009)
Absent from the list are the pre-unibody MacBooks and the first generation MacBook Air, as we said unofficially. Mind you that it has been suggested that legacy integrated Intel GPUs may be to blame, i.e. the Intel GMA 950 and GMA X3100. The full list of apparently non-supported Macs is:
Late 2006 iMacs (iMac5,1, iMac5,2, iMac6,1)
All plastic MacBooks that pre-date the aluminum unibody redesign (MacBook2,1, MacBook3,1, MacBook4,1)
MacBook Pros released prior to June 2007 (MacBookPro2,1, MacBookPro2,2)
The original MacBook Air (MacBookAir1,1)
The Mid-2007 Mac mini (Macmini2,1)
The original Mac Pro and its 8-core 2007 refresh (MacPro1,1, MacPro2,1)
Late 2006 and Early 2008 Xserves (Xserve1,1, Xserve2,1)
If you Mac belongs to latter list, don't despair, Apple will continue to provide support for OS X Lion for some time, and as we've said this is currently only an unofficial rumor.
[
TUAW
]