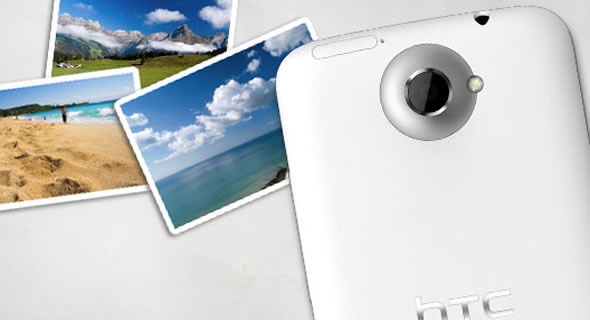 With all the attention Nokia's 41-megapixel PureView camera (found in the 808 smartphone) has been getting, HTC is feeling kinda left out. The Taiwanese company wants you to know that it's done its homework on smartphone cameras and the result of its efforts is the new ImageSense imaging technology that can be found in the HTC One smartphone series.
ImageSense comes in two parts, the camera and a companion chip. The HTC ImageSense camera is made up of a pretty standard 8-megapixel 1/1.2-inch sensor but has a new fast f/2.0 28mm lens. The new lens will allow more light into the sensor, improving low-light performance and allowing for shallower depth of field. The module's own image processing chip takes over all picture taking duties from the regular processor and allows for 0.7-second shoot times and 0.2-second autofocus.

The final piece of puzzle is the new software developed by HTC to take advantage of the technology's capabilities. New features include the ability to capture a high-resolution still photo while recording video and taking panoramic images.
So, it all sounds very nice, but so far purely theoretical. Well, HTC has been trying to give us some tangible proof that the new camera, found in the 4.7-inch quad-core HTC One X and 4.3-inch dual-core HTC One S, can deliver the goods with an array of sample shots.
The first set of pictures below, shot by a professional photographer in Barcelona with an HTC One smartphone with ImageSense, are certainly pro-like, and show some great potential for the new camera. For good measure, you might wanna check the Nokia 808 PureView gallery too.

HTC also uploaded a second set of images on a blog post, which however are not as impressive. The images were taken during a hike at sunrise and the results were probably affected by poor lighting. Nevertheless, we've included them below for your enjoyment.

Our opinion is that, although HTC has indeed made some improvement over its previous generation of smartphone cameras, it really can't hold a candle to Nokia's PureView.
Finally here's a video of a pair of HTC users voicing their opinions: