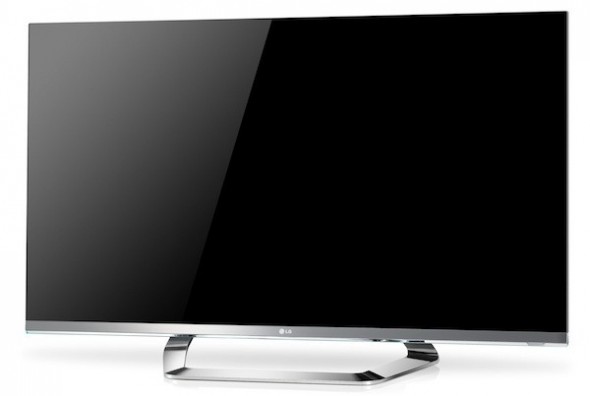 LG has mastered a great line-up for 2012. First you have the humongous 84-inch Ultra Definition QFHD 3D TV, then the world's largest 55-inch OLED TV with 4-color technology and now it has managed to reduce the bezel on its Cinema 3D TVs to virtually nothing, titled 'Cinema Screen' design. We can't express how happy we are that bezels are finally on a losing streak.
The new Cinema Screen 3D TVs with just 1mm top and side bezel have other tricks up their sleeve us well. First you have Dual Play, whereby two game players can see entirely different full images, as opposed to a traditional split screen — something we already saw in the Vizio Versus and the Sony Playstation 3D display. Then you have 3D Sound Zooming, which claims to synchronize audio with the location of various on-screen objects.

Finally, something that will please everyone, LG has made its CINEMA 3D glasses 20% lighter than the previous generation. All good from us, keep it coming LG.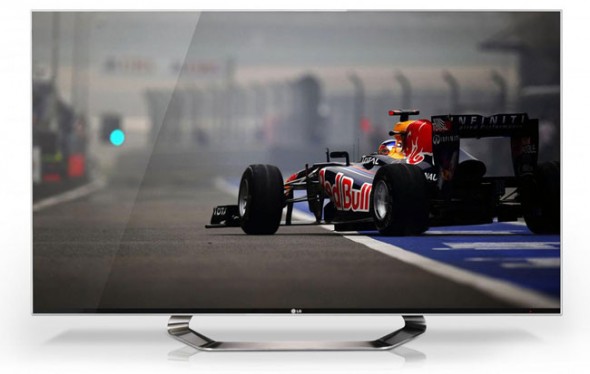 Official press release:
LG'S CINEMA SCREEN DESIGN REDUCES CINEMA 3D SMART TV BEZEL TO ONE MILLIMETER
Share

New LG CINEMA 3D Smart TVs Create Optimal Environment for Immersive
Viewing Through New 3D Technologies Led by CINEMA SCREEN Design

SEOUL, Jan. 8, 2012 -– LG Electronics (LG) will introduce the CINEMA SCREEN Design at the Consumer Electronics Show (CES) in Las Vegas. Featured in the new CINEMA 3D Smart TVs for 2012, CINEMA SCREEN Design reduces the bezel to just 1 mm, creating a more optimal and comfortable environment for immersive 3D viewing.

"The 3D experience is still evolving and we at LG intend to push the limits of what 3D can deliver," said Havis Kwon, President and CEO of LG Home Entertainment Company. "With our 2012 CINEMA 3D Smart TVs, we have been able to take a significant step forward, thanks to a series of new and upgraded 3D features led by the CINEMA SCREEN Design."

The CINEMA SCREEN Design translates the latest advances in LG's display technology into an aesthetically superior form. Bezels that surround the new CINEMA 3D Smart TVs have been slimmed down to negligible levels, removing physical obstructions to allow greater immersion of 3D effects, reminiscent of movie screens at cinemas.

The CINEMA SCREEN Design is accompanied by new CINEMA 3D glasses for 2012. Presented in three elegant models, the new CINEMA 3D glasses are 20 percent lighter than the previous ones, increasing their comfort to allow longer 3D viewing.

Such optimal setting for immersive 3D viewing is complemented by a range of new 3D technologies. Using the theory of 3D TV technology, Dual Play is the solution for an ultimate gaming experience. With LG's Dual Play function and the special Dual Play glasses, players see two entirely different full images, as opposed to the traditional split screen, where each player has to focus on half the screen. Meanwhile, 3D Sound Zooming generates audio output that is synchronized with the location and movement of the various on-screen objects, so immersive sound can complement immersive visuals.

As always, the new CINEMA 3D Smart TVs come equipped with LG's Smart TV function. Featuring over 1,200 apps, LG's Smart TV offers a variety of premium content services, including 3D World, where viewers can access a growing abundance of 3D content. Furthermore, the built-in 2D to 3D conversion engine makes 3D content practically limitless.

All aforementioned features of the new CINEMA 3D Smart TVs will be available for viewing at CES 2012 in Las Vegas starting on January 10, 2012.