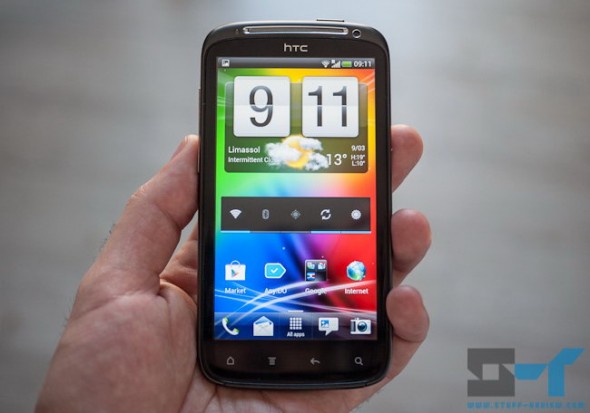 Limited numbers of HTC Sensation and Sensation XE owners in Europe have been receiving over-the-air (OTA) updates to Android 4.0.3 Ice Cream Sandwich and Sense 3.6. HTC had eluded in a previous statement that the Sensation and Sensation XE would be getting an early taste of Ice Cream Sandwich in Europe with entire line (including the Sensation 4G and Sensation XL) to be updated by end of March.
The update comes as a hefty 200MB+ download and seems to be rolling out to individual countries in stages and specifically to unlocked (i.e. without carrier branding) handsets. If you have an unlocked European handset and are anxious for the update, you can download the leaked HTC RUU 3.30.401.101 and 3.30.401.1 on a Windows computer to manually update either handset.

First, make sure you backup your Sensation or Sensation XE, as the update will wipe your settings, messages etc. For the European HTC Sensation download this file and for the HTC Sensation XE this one. Make sure your device has more than 80% charge and connect it to you computer via USB. Run the downloaded RUU_PYRAMID_***HTC_Europe_3.30.401_***.exe file and follow the onscreen prompts.
The process should take a while to complete, so make sure that you don't interrupt it or disconnect your smartphone. Once done, you'll have a fresh Android 4.0.3 install to play with.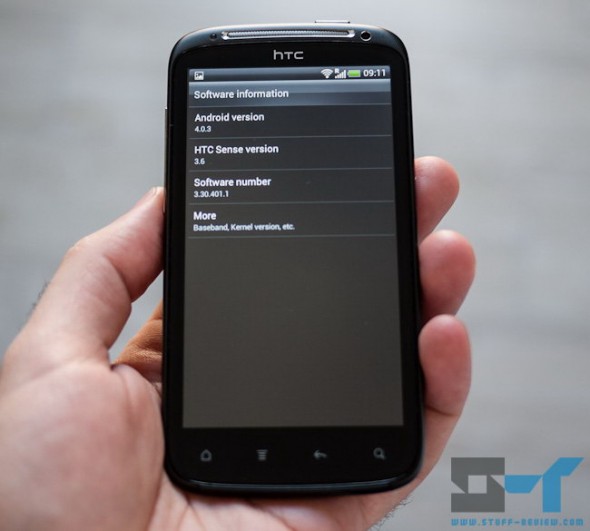 We've updated our HTC Sensation and while it's really nice to be able to enjoy some of the new Ice Cream Sandwich features, like folders and the new task switcher, the included HTC Sense 3.6 doesn't really let Android 4.0 shine through. Compared to the stock Android ICS experience, this version of Sense seems outdated. It's still however a worthy update from Android 2.3 Gingerbread.