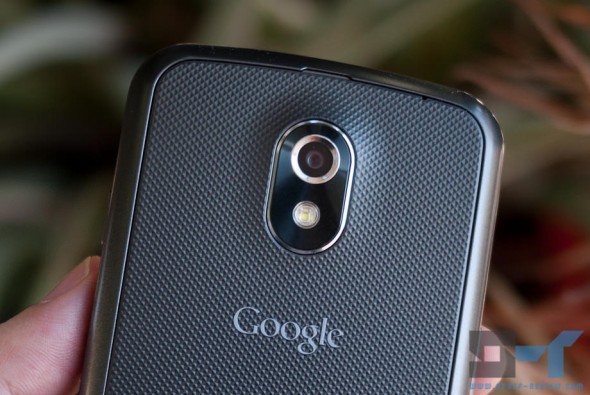 GSM/HSPA+ Galaxy Nexus devices have been gradually receiving an over the air (OTA) update to the latest version of Android Ice Cream Sandwich, 4.0.4. However, many users are still waiting on the official OTA update from Google and pressing the 'Check now' button in system updates on their Galaxy Nexus devices doesn't help much.
To get the update immediately, one way is to root your device and manually install the latest version of Android. But if you don't have a rooted device and don't wanna go through the hassle and risk losing your data, there's is an easy way to get your device to automatically update now.

First, you might want to check that your Galaxy Nexus device is receiving updates directly from Google or not. If it's not, then following the steps below won't really help. To do this, download the small checker app from Google Play here. Once confirmed, follow the steps and note you might need to repeat them multiple times until you get the update:
Go to Settings and then Device > Apps.
Tap the 'ALL' tab, scroll down to 'Google Services Framework' and open it.
Now hit the 'Clear data' button.

Go back to the main Settings page and this time go to System > About phone and then 'System updates'.
You'll probably see a weird date along the lines of 1970, this is normal.
Hit the 'Check now' button.
If you are told that the 4.0.4 update is available hit download and then install, else repeat the process from bullet number 1.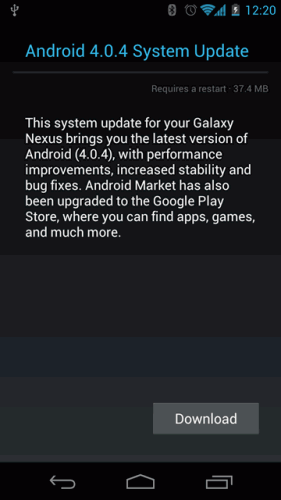 So here it is, again note that it's unpredictable on which attempt you will get the software update so a bit of patience is needed. We've got the update on two different Galaxy Nexus devices after 4-6 tries.
Let us know of your experience in the comments below and be sure to read our full review of the Galaxy Nexus here.